Having trouble viewing this email?
Click Here
2016 Reports
Dedicated Advisors
Keynotes
Custom Services
[More]
Greetings !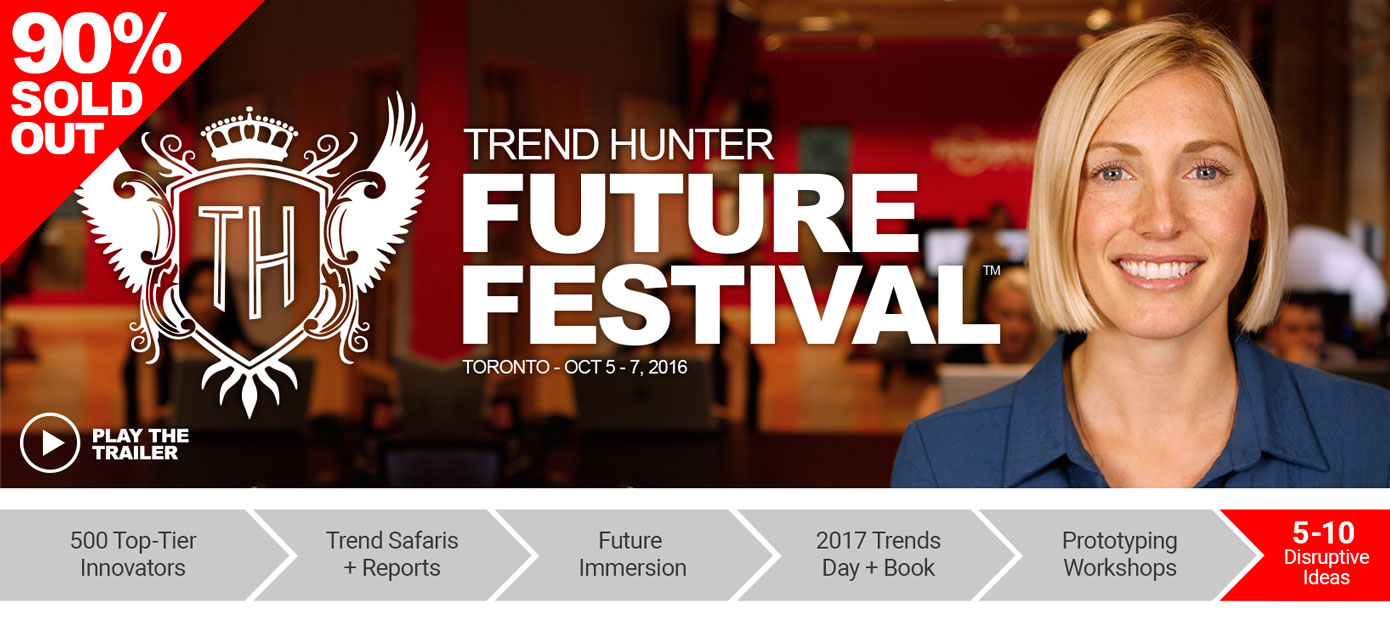 Get Your Tickets Today!

In addition to the weekly Trend Report, I wanted to remind you all that Future Festival is FIVE weeks away. Not only have we added a second theater for the presentations, but we're also busy curating additional Trend Safaris that you do not want to miss!
Tickets are 90% sold out for Future Festival so be sure to grab your tickets for you and your team ASAP. Get them
HERE
.
Enjoy!
Jeremy Gutsche

CEO, Author & Keynote Speaker -
JeremyGutsche.com
P.S. Here's my innovation keynote schedule:
Empathetic College


Brands create a sense of social community through age-specific ads


Implications - Focusing on the back-to-school season, brands market their products and services using humor and relatable characteristics that appeal to the youthful generation. Brands utilize... [More]
Gamer Voyeurism


Out-of-home gaming draws crowds to public spaces


Implications - While video games erupted in the arcade, at-home consoles encouraged solitude; however, the gaming community is now shifting towards public gaming and spectatorship. The rise of... [More]
Stationery Escapism


Options for exploration accommodate low budgets


Implications - Though consumers are becoming more cautious in their spending post-recession—especially Millennial consumers who are known to carry debt—the need for escapism and... [More]
TREND HUNTER (www.trendhunter.com) is the world's largest trend spotting and cool hunting community. It is an explosion of cool, fueled by a global network of trend spotters and cool hunters. Innovation and strategic advantage hinge on the ability to anticipate the latest trends and identify the next big thing. By tracking the evolution of cool, Trend Hunters generate ideas, stimulate creativity, and ultimately unlock cool.


Copyright (C)
TREND HUNTER
. All Rights Reserved.
"Trend Hunter" and "Unlocking Cool" are registered trademark of TrendHunter.com.